Many of our clients enjoy the convenience of purchasing by customer account. We are happy to work with new clients to establish and maintain a sound credit account with us. As an alternative we accept cash, checks, and major credit cards.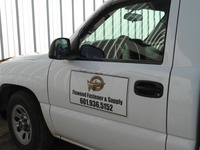 Purchase products in person at our Flowood location or telephone your order. We provide delivery in the local area (approximately 50 mile radius) by us or to your job site delivered by a dependable third party carrier.
Map to our location.